Amelia and the Elf 
by
Si Wall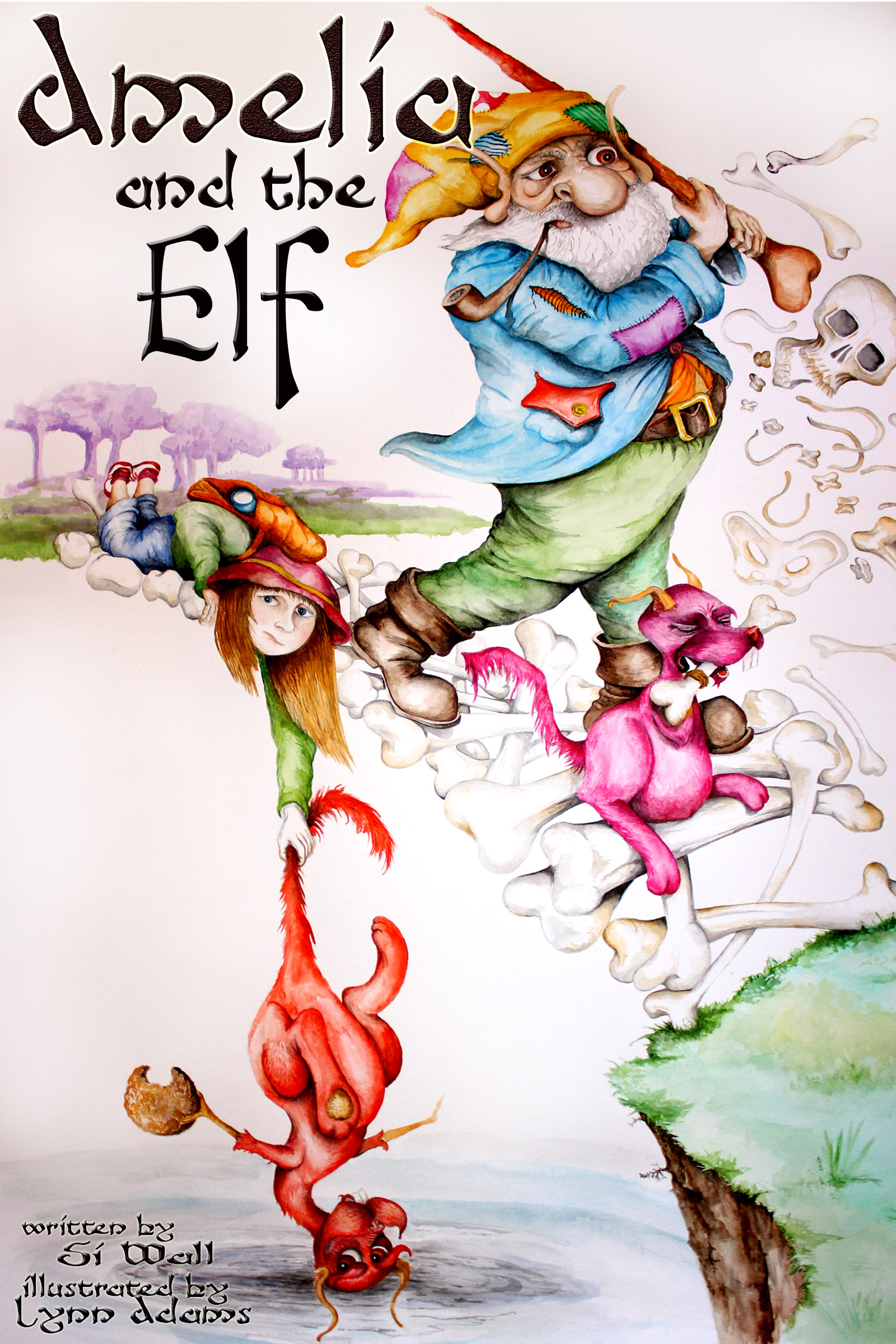 An Elf living in a tree in your garden could be something to worry about, but Amelia chose to go on adventure to a land she never imagined possible.
Prompted by a sudden illness to her father, Amelia goes off in search of magical dust to make him better, undeterred by countless warnings of the dangers ahead.
By entering the kingdom of Elfingdorn, Amelia becomes a target for rogue sprites at war with the golden fairies, Royal Dragons, Evil Queens and a host of would-be assassins, all determined to catch her. With each daunting task, Amelia learns more about Elfingdorn and it's many weird inhabitants but can she escape from a land and get back home to help her father in time?

Author of Amelia and the Elf, Award Winning Film Director www.ameliaself.com www.siwall.net Useful Links for Books: Amelia and the Elf's Facebook Page
https://www.facebook.com/pages/Amelia-and-the-Elf/403010556448626 Follow Amelia and friends via Twitter https://twitter.com/ameliaself Link up with Amelia on Linkedin http://www.linkedin.com/in/ameliaself Join Amelia and the Elf group via Linkedin http://www.linkedin.com/groups/Amelia-Elf-4538122 Appreciate Amelia and the Elf on Behance http://www.behance.net/portfolio/editor?project_id=6480629 Add Amelia in your circles with Google https://plus.google.com/110140604309771436574
Films: Feature Films: The Dinner Party, Speed Date & Consequence Film Awards: Radio Gets Wild; 'Best Motion Picture Soundtrack', 'Speed Date', 2011 InMag 'Excellence in film' Award, AOF Festival 2011, 'Speed Date' (Feature) RGW 'Best Motion Picture Soundtrack' 2010,'The Dinner Party' (Feature) Best Short Film, Marbella Film Festival, 2009, 'Marbella Nights'.(short)